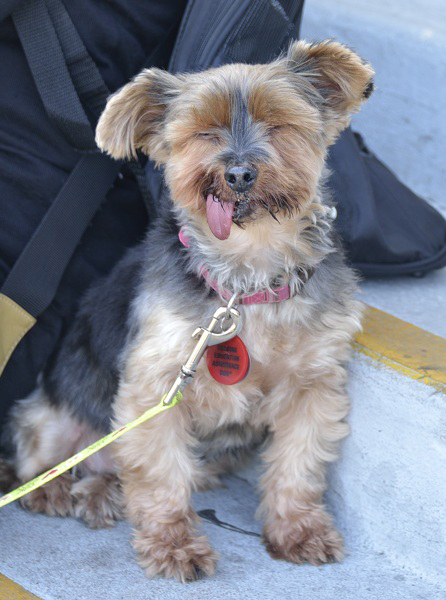 Gummy Bear and I rescued each other in 2011. She was a puppy mill breeder and afraid of everything! Now, we are a Pet Partners Therapy Team and a R.E.A.D. Team. This photo was taken while G-Bear was grooving at an outdoor pipe organ concert in San Diego. Gummy Bear prefers first class travel and 4-star hotels!
Reading Education Assistance Dogs and Literacy Resources
The America Reads Challenge helps ensure that every American child can read well and independently by the end of 3rd grade.
American Federation of Teachers
The AFT represents one million teachers, school support staff, higher education faculty and staff, health care professionals, and state and municipal employees.
Center for the Improvement of Early Reading Achievement
Center for the Improvement of Early Reading Achievement Educators, Parents, Policymakers, Researchers, and Supporters of early literacy opportunities for children.
Department of Reading Education, The University of Georgia
The Department of Reading Education's goal is to generate and disseminate scholarship that increases an understanding of how people become literate and how literacy can enhance the quality of their lives.
Educational Resources Information Center (ERIC)
The Foundation for California Early Literacy Learning provides professional development designed to help teachers strengthen their teaching of reading and writing.
National Education Association
The National Education Association is nearly 2.5 million men and women working, in schools and colleges across the United States, to help all students achieve.
People and Animals Who Serve (P.A.A.W.S.) in community settings by providing emotional support with specially trained animal/handler teams.
SIT STAY READ is a Chicago-based volunteer literacy organization that brings dogs and kids together to make reading fun.
K-8 resources for teachers, students, and parents. Includes Reading/Language Arts, Math, Science, Social Studies, Intervention, Professional Development, activities, games, and textbook support.
The National Institute for Literacy (NIFL)
The National Institute for Literacy (NIFL) is an independent federal organization leading the national effort toward a fully literate America in the 21st century
"Pawtographed"
When children accomplish goals set in the program, they receive a certificate that is "pawtographed" by their four-footed reading companions—no small reward!